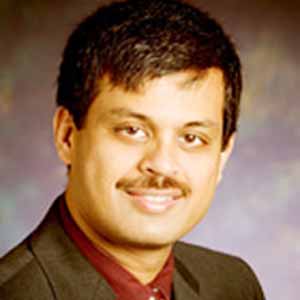 From Yahoo News

"The Indian High Commissioner to New Zealand is seeking a briefing from Auckland police over the disappearance of an Indian student.

Srikanth Rayadurgam, 23, disappeared on his way to class at the Auckland University of Technology (AUT) 10 days ago.

His family have accused police of shifting resources off his case to the search for missing toddler Aisling Symes and questioned whether race was a factor.

Mr Rayadurgam's disappearance was being widely reported in India and had prompted the Indian High Commissioner to seek a one-on-one briefing with investigators, TVNZ reported tonight.

His family believe he may have been the victim of foul play."
Other news reports say that he may have been robbed - he was recorded on CCTV withdrawing $250 dollars from an ATM close to his college on Queen Street at 2.17pm 1 Oct, that was a couple of hours after he left home on his way to AUT. When his wallet was found the following morning on a cycle track on Curran Street a few kilometres away, it was empty except for $10 which could have been easily missed by someone rifling through it.
The rest of his belongings were found at Westhaven Marina and included a shoe without a lace, his wallet, cellphone, jacket and backpack. They were stuffed under a rock below the tide line His bank accounts and cellphone have not been used since he vanished.
Mr Rayadurgam, 23, was from Hyderabad and had graduated in hotel management from the Indian Institute of Culinary Arts in Begumpet, he arrived in New Zealand in February to take an advanced diploma course at AUT University, He was living with his sister R. Padma Priya, and brother-in-law Nagesh Babu, in Mt Albert, Auckland. He has no other family in New Zealand. His family have said that his disappearance is out of character.
Agastya Pesarya, President of the Indian Student Association said
, "Our association has been trying the best to trace Srikanth. I have also written to Indian High Commission to look into this matter with immediate effect," he said.
We are concerned too about his disappearance, it seems highly irregular, we fear the worst but are hoping he'll turn up safe. Our thoughts are with his family and friends at this difficult time.
For other posts about overseas student safety in NZ please see:

Google search "New Zealand portrays 'safe' image to attract Indians"
Indian students subjected to racial abuse in New Zealand
View Larger Map - Route from Westhaven marina to AUT
View Larger Map, his wallet was found on Curran Street, near the marina